Save Old Town School of Folk Music!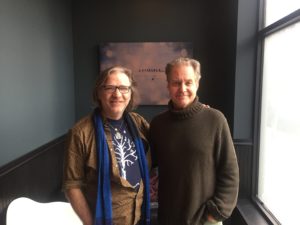 The Old Town School of Folk Music is going through some difficult times. Enrollment is down, teachers are unionizing, students and teachers are both feeling changes happening without being informed or consulted. My guests this week are John Mead, a teacher at the Old Town School since 2001, and Rich Gordon, a longtime student, and one of the organizers of the Save Old Town School movement.
Here's some background:
In October the administration at Old Town School announced they were selling the school's building at 909 W. Armitage, which has served as the school's historic home for more than 50 years. The next day Save Old Town School was founded. Since then a change.org petition has more than 8,000 signatures and last week there was an Old Town School board meeting where teachers and students spoke to the board and pushed for change.
I will let John and Rich tell the story from here, but here is a link to their website and the Change.org petition.
https://saveoldtownschool.org
https://www.change.org/p/kish-khemani-save-the-old-town-school-of-folk-music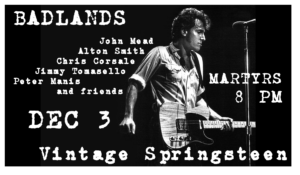 Also, you will hear John mention the Bruce Springsteen Ensemble. They are playing tonight, Dec. 3, 2018 at Martyrs here in Chicago, check them out if you can.
Listen Here:

Teacher Man